Most homeowners will have to deal with an air conditioner repair at some point. AC units are complex appliances that are essential for hot summer months, so when a unit is not functioning properly, it can impose a large burden. Since there are numerous HVAC companies of varying competence at your disposal, the hiring process can be a challenge. This is a crucial decision, so before you hire an HVAC contractor, read these tips to help make the right choice.
Before You Hire an HVAC Contractor
Begin the Process as Soon as Possible
It may be tempting to put off air conditioning repairs, especially if you think they're an unnecessary expense. In reality, if a unit is neglected, problems become worse and cooling costs increase. Maintenance of your unit is an essential part of owning an AC system. Ignoring repairs could lead to dangerous defects or even a total system failure. Since these problems tend to increase in urgency, you might end up cutting corners and settling for a inferior service to receive emergency repairs.
Check Testimonials, Reviews, and References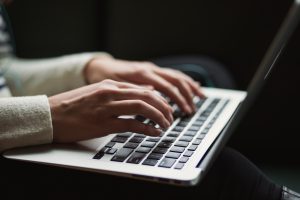 Research companies within your area. Services like Google Reviews and Yelp allow homeowners to check out other customers' experiences with contractors. Sort through reviews and look further into the companies with the highest reviews. Take note of what former customers enjoyed specifically and if anyone reported undesirable incidences. After online research, choose a few companies to contact and ask for references. A few questions to ask the references include:
Did they show up on time?
Did they finish when expected?
Were the technicians friendly and professional?
Did the end cost match the original estimate?
Would you hire this company again?
Ensure the Company is Licensed, Insured, and Bonded
This is the most important step to take before you hire an HVAC contractor. Technicians are required to hold permits and licenses that authorize them to work on AC units. Bonding guarantees you are able to pursue a company if they do not show up or their work is insufficient. Proper insurance assures that you're covered if the technicians cause damage to your property. Before hiring a company, make sure you request proof of all three of these certifications.
Warranty Policy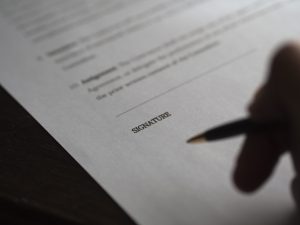 A company that takes pride in their abilities will always guarantee their work. This will provide you with peace of mind knowing that your unit will function properly, and if it doesn't, the technicians will return for free. Ask potential companies how long they guarantee their repairs and if they provide free supplemental services if necessary.
Get Estimates
Once you've finished the first few steps, now it's time to weigh your options. Ask a few different companies for an estimate on the cost of your repair. It's best to choose companies that provide free estimates so you can receive enough to make the best choice. Make sure you receive a written, itemized estimate so you have proof of the agreement should anything change. It's important to remember that you shouldn't just choose the cheapest company, but the company with a reasonable price and the best reputation. Be sure to carefully consider your options.
When the Technicians Arrive
First Impression
When the technicians arrive at your home, check that they arrive in a van with the company logo on the side. If an unmarked vehicle shows up with little to no tools and parts, you can be almost certain its a scam. In addition to scoping out the vehicle, take note of the technicians. Are they clean, uniformed, and professional? Do they seem ready to work and caring about their duties? Are they disheveled, rude, or disrespectful? If you are put off by the technicians, ask them to leave and quickly contact the company with your concerns.
Ask for Identification
Allowing practical strangers into your home can be intimidating. Make sure the company provides you with the names of the technicians that will be working on your repair. When they arrive, ask for their identification. If the identity does not match, contact the company and do not let them work on the unit. If there is a change in technician, they should let you know before they arrive.
Payment Scams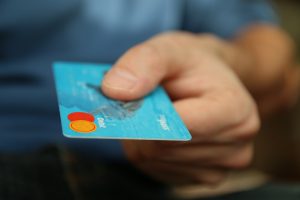 A trustworthy HVAC company will not ask for the total payment before the repair. Upfront payment is a sure sign of a scamming business looking to make a buck, so if they demand it, send them away and contact the company. This is why it's so important to receive an estimate in writing that details the payment schedule.
Pushing Extra Costs
If the technicians start pressuring you to buy new parts for the unit, stand your ground. They should indicate all necessary replacement parts in the written estimate and contract. Technicians may take advantage of everyday people who do not have experience with HVAC units and try to persuade them to spend money on things they don't need.
After the Repair
Written Summary and Guarantee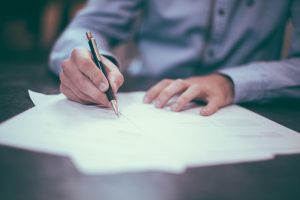 A trustworthy company will provide a detailed report of all services done to your unit in case you need to contact them for a follow up visit. This report will allow you to show them what work was done so they can better understand how to remedy any issues that may come up after the repair. As mentioned before, its best to work with a company that is comfortable guaranteeing their work and offering free returns.
Rate and Review
After the repair is completed and has held up for a while, help future customers looking to hire an HVAC contractor by rating and reviewing the company online. If you had a poor experience or any concerns, make sure you indicate that. Provide feedback both for other customers as well as the company. A company may take your feedback and use it to improve their services. The Internet is a fantastic resource for homeowners seeking out assistance, so make sure you contribute, no matter what your experience was like!
Looking to Hire an HVAC Contractor to Repair your Unit?
Drew Green Heating & Cooling has nearly a decade of experience serving Lake County, the North Shore, and Northern areas of Chicago. All of our technicians are professionally trained and certified and take great pride in their work. We provide free estimates, 24/7 emergency services, and free return guarantees. If you're in need of an AC repair, don't suffer in the heat—contact us today!