Furnace Service & Repair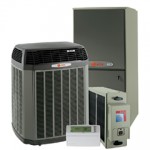 Furnace Repair Service – Experiencing heating issues? Drew Green Heating & Cooling services and repairs all major brands of heating equipment in the Lake County, Illinois area.
Highly trained and certified furnace repair technicians the best the HVAC industry has to offer.

We can repair, clean, and optimize your furnace, boiler, and water heaters to enhance overall performance providing you with the best possible comfort.

Timely, professional, and friendly HVAC services
When it comes to your home or business, you want the best. You want your home/business as comfortable, safe, and secure as possible. At Drew Green Heating & Cooling, these are our highest priorities. We are passionate about customer service.
Common Heating Issues
No heat can be a serious issue in the Northern Illinois area – whether its lack of circulation or air flow you will want to have a technician come take a look sooner rather than later. Your furnace is not blowing any hot air or any air at all due some of the following common problems.
Pilot light or ignition control – furnace ignition control could have failed or malfunctioned

Faulty thermostat – misused settings, no power, or incompatibilities with your home heating system can cause issues with heating controls

Lack of maintenance – like a car gas heaters need regular maintenance on an annual basis. Many homeowners neglect their furnace until an issue arises. Keeping up to date with air filters and cleanings can make a huge difference in your furnace life.

Leaky ductwork – if there is a leak in your ductwork anywhere this could restrict blowing air

Poor insulation – insulation can deteriorate over time. Old or low quality windows can also leak cold air causing your home to lose warm air faster

High energy bills – usually an indication you have a heating problem whether it be an old system, bad heat pump, or damaged compressor
Whichever heating problem you may be experiencing you will want to have a professional and trusted technician come take a look. 
24 Hour Service Available
If you are experiencing no heat, we offer a 24 Hour Emergency Service.
Call (224) 730-0692 today!
Common service areas include:

Lake Bluff Furnace Repair Service

Libertyville Furnace Repair Service

Lake Forest Furnace Repair Service