Furnace Service & Repair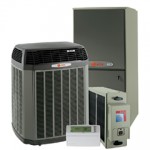 Heating Unit Repairs – Drew Green Heating & Cooling services and repairs all major brands of heating equipment in the Lake County, Illinois area. Our highly trained furnace repair technicians are the best the HVAC industry has to offer. We can repair, clean, and optimize your furnace, boiler, and water heaters to enhance overall performance providing you with the best possible comfort. When it comes to your home or business, you want the best. You want your home/business as comfortable, safe, and secure as possible. You also want timely, professional, and friendly service. At Drew Green Heating & Cooling, these are our highest priorities. We are passionate about customer service.
24 Hour Service Available
If you are experiencing no heat, we offer a 24 Hour Emergency Service.
Call (224) 730-0692 today!