Furnace Installations, Repairs, & Maintenance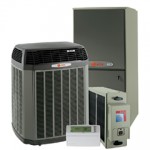 Furnace Installations – Drew Green Heating & Cooling in Lake County, Illinois knows the dynamics of heating installations and is committed to providing customers with quality furnace replacements and furnace installations at competitive prices. As your heating system ages, it can lose efficiency or completely stop working. At Drew Green Heating & Cooling, we provide the highest level of quality in all of our heating installations, and all jobs are performed by highly-experienced heating technicians you can trust.
Our services include the following:
Obtain permits for residences and businesses
Design a system based on your individual needs
Custom duct work
Oil to gas conversions
Post-heating installation inspections
Free heating estimates
Drew Green Heating & Cooling can install or design any type of heating or cooling system required in your home or commercial building based on your individual needs. We always recommend energy star rated heating systems, so you could possibly save up to 30% on heating costs this winter while staying warm! We only install high-efficiency heating and air conditioning systems designed to be the most cost-effective on the market. We install gas and electric furnaces as well as hot water boilers. We always recommend Trane products, but will install other systems as well including Rheem, Honeywell, Carrier, York, and others.
We install every type of heating and cooling unit including ductless split systems, heat pumps and commercial heating and cooling package units. Call today for immediate consultation from one of our licensed heating system installation experts. We will patiently answer all of your questions as well as thoroughly explain every stage of the process to help you determine your heating needs.
Heating Unit Repairs – Drew Green Heating & Cooling services and repairs all major brands of heating equipment in the Lake County, Illinois area. Our highly trained furnace repair technicians are the best the HVAC industry has to offer. We can repair, clean, and optimize your furnace, boiler, and water heaters to enhance overall performance providing you with the best possible comfort. When it comes to your home or business, you want the best. You want your home/business as comfortable, safe, and secure as possible. You also want timely, professional, and friendly service. At Drew Green Heating & Cooling, these are our highest priorities. We are passionate about customer service.
24 Hour Service Available
If you are experiencing No Heat, we offer a 24 Hour Emergency Service. Call (224) 730-0692 today!